Portable Air Force & latern multifunctional 3 in 1
This innovative new product provides all the power you need to get the job done, while also boasting a sleek and stylish design. Whether you're pumping air, vacuum or using it as a lantern, Pump 2.0 is perfect for any situation.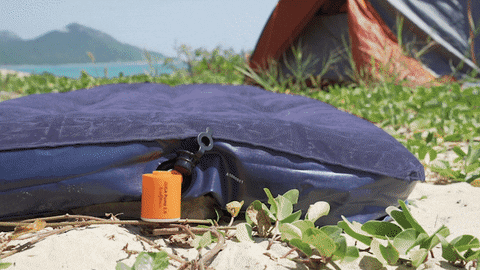 It is also the most portable but powerful pump in the world.  GIGA PUMP 2.0 is the new generation of portable pumps.

AIR PUMP FOR ALL YOUR INFLATABLES
The flow rate of PUMP 2.0 can reach 180L/min and the pressure can reach 3.5KPa. It is the perfect tool to bring along when going to the beach in summer; it can quickly inflate your swimming tube, air mattress, and any other inflatables.

NOT ONLY FOR INFLATABLES
Vacuum Pump for Saving More Than 50% Space
PUMP 2.0 is not limited to outdoor use, but also perfect for household use. It could work with a vacuum bag to store spare comforter and out of season clothes. Turn on the deflation switch, it will suck up all the excess air within the vacuum bag quickly.

Lantern for All Your Night Needs
The biggest advancement is that GIGA Pump 2.0 comes with an ultra-bright lantern with a brightness of 40lm to up to 400 lm. It has 3 levels of lighting. With up to 10 hours of battery life, GIGA Pump 2.0 provides you more convenience both in your outdoor and daily life.

SUPER SMALL SIZE
With its ultra portable design, GIGA Pump 2.0 is only 89g and the size is as small as a key. It is suitable for most of the context in your life and you could take it with you anywhere at any time. 

5 nozzles
It comes with 4 different nozzles to fit most air mattresses, inflatable pool floats, swimming rings,  yoga ball, and kid's toys. 1 nozzle for vacuum bag to save you more than 50% of space.

Fast Inflate Speed
With a 180L/min flow rate and 3.5kpa high pressure, GIGA Pump 2.0 could fully fast inflate a single air mattress in just 30 seconds. 

GIGA Pump 2.0 is completely suitable for outdoor life because of its water-resistant design.  You could use it in any context.


people are currently looking at this product
Guaranteed Safe Checkout